Distinguished
Alumni Fellows
Spotlight Alumni
Harold Grier
In 1971, Harold Grier became the first African American to earn a doctorate at Mississippi University in Animal and Dairy Sciences. Here is his story.


Sammy Blossom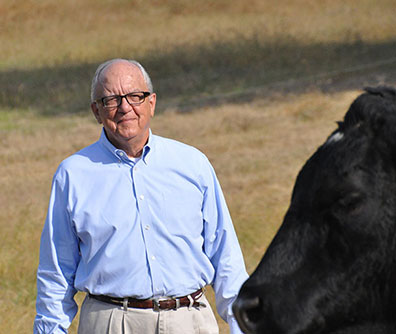 Being a cattleman is a world Sammy Blossom has always known. The 1970 animal science alumnus who grew up on a small cattle and sheep farm in Scott County, Mississippi, would end up serving the state's cattlemen for 16 years as executive director of the Mississippi Cattlemen's Association. As executive director, Blossom was in charge of the day-to-day operations of both the Mississippi Cattlemen's Association and the Mississippi Beef Council. The association addresses local, state, and federal issues that impact the long-term viability of Mississippi cattlemen while the council administers programs of beef promotion, education, research, and consumer and industry information. Blossom said his favorite part of the role was the chance to meet with cattle farmers regularly. Read more
Jessica and Kenneth Graves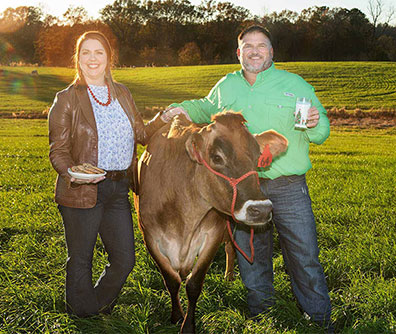 The Graves, both raised on farms, are passionate about teaching the next generation about farm life—whether it be MSU students or their own children. Kenneth, who graduated as an agricultural science major in 1998, worked at the MAFES Dairy as a student. While he completed a substantial amount of coursework in chemistry and physics because of teaching and coaching career goals, he enjoyed working at the dairy so much he made a career of it instead. He said the position has allowed him to mentor countless students. Jessica, a soon-to-be three-degree MSU alumna, earned her bachelor's in animal and dairy sciences in 2008 and master's in agriculture with an animal nutrition concentration in 2010. She now is working on her doctorate in agricultural sciences with an agricultural and extension education concentration. In her current position as director of academic advising for the College of Agriculture and Life Sciences, Jessica advises both undergraduate and graduate students across all majors. She says teaching students and her own children about animal agriculture and stewardship has been a driving force in her career and life. Read more
---
Donor Spotlight
A special legacy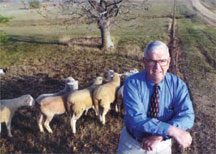 The late Leroy H. Boyd was an inspiration to those who believe that happiness can be found in the quest for knowledge, and that h5 work ethic deserves to be rewarded. Boyd was professor of animal and dairy sciences emeritus at Mississippi State University who died in January 2011 at the age of 75. A memorial scholarship in the College of Agriculture and Life Sciences honors Boyd's dedication to education and his life's work as a teacher and researcher. Boyd understood the need for scholarships at Mississippi State, having served for several years on the university scholarship committee. He also experienced firsthand how scholarships can help students realize their potential. In 1963, Boyd joined the Mississippi State faculty of what was then called animal husbandry and later became animal and dairy sciences. He retired in 2001 after 38 years of service. Throughout his career, thousands of students felt the influence of Boyd's teaching at Mississippi State. They affectionately referred to him as "Doc," and learned to appreciate his wit and humor. He taught courses related to sheep, horses, livestock management, beginning animal science and western equitation. He also coached MSU's livestock judging team in the early years of his tenure. Over his lifetime, Boyd became one of the most well-known sheep educators in the United States. He demonstrated that sheep could be successfully raised in the extreme heat of the South.
Enoch, Eloise and Margery Norton Family Foundation
The growing list of more than 200 scholarships through the campaign includes those established by the Enoch, Eloise and Margery Norton Family Foundation in memory of Enoch R. Norton. A 1934 then-Mississippi A&M graduate in dairy sciences, Norton worked in a grocery and ice cream business until his death in 1999 at the age of 96. Future recipients of the Enoch Norton Scholarship must be full-time undergraduate students enrolled in the Department of Animal and Dairy Sciences.
MSU professorship focuses on beef cattle production in the Southeast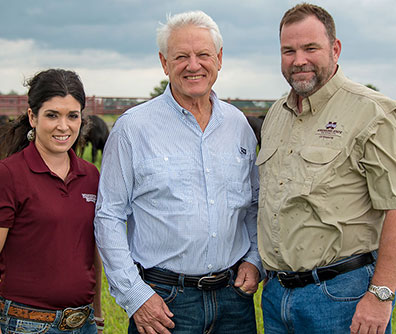 A new Mississippi State University professorship will focus on advancing beef cattle production in the state and the Southeast. Brandi Karisch, an associate extension and research professor in the Department of Animal and Dairy Sciences, is the inaugural Milton Sundbeck Endowed Professor in Southeastern Cattle Management. Established by Milton Sundbeck, founder and owner of West Point-based Southern Ionics Incorporated, the new endowment in the university's College of Agriculture and Life Sciences will facilitate getting research into the hands of producers. Sundbeck is a beef cattle producer and owner of Town Creek Farm, a large beef cattle operation. The farm is dedicated to producing registered Brangus and Ultrablack cattle, hay and wildlife management. Read more
State equine association names room in MSU Animal and Dairy Sciences Building
The first gift toward an anticipated Animal and Dairy Sciences Building slated to open in spring 2019 on the Mississippi State University campus comes from a state horse-owner organization. For their $25,000 contribution, the food retail room on the first floor of the new facility will be named for the Mississippi State Equine Association. An affiliate of the Washington, D.C.-based American Horse Council, MSEA is a statewide network of horse owners dedicated to improving the quality of life for state equine and horsemen through education and information programs. Read more
---
Alumni Reunions
2022 Reunion
2016 Reunion
On May 21, 2016 the Animal and Dairy Sciences Department held an alumni event in conjunction with the MSU Beef Unit field day. We had over 50 participants with more than half of those being alumni. We had graduates from the class of 1954 all the way to as early as 2014. The first half of the day was comprised of learning about the latest beef cattle research and the new additions to the beef herd with a lunch provided by the MSU meat lab. The rest of the day included tours at the dairy, where the new grazing herd is housed as well as seeing the changes that are coming to the horse unit. After the tours, alumni were invited to come out to the "Dude" and take in a game of baseball against the Arkansas Razorbacks. Food was provided during the game in the left field lounge while watching the game from the ADS trailer.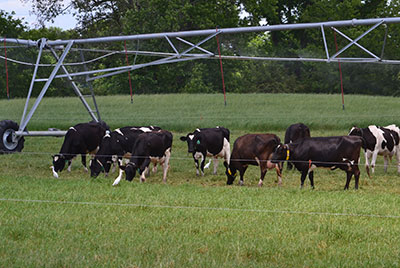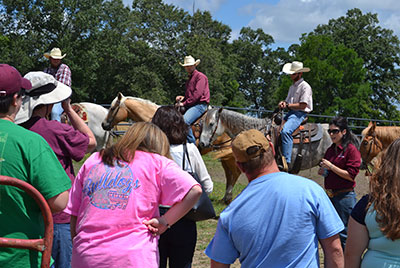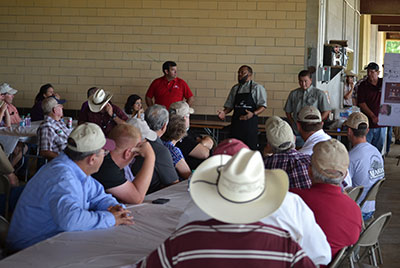 ---
Quick Links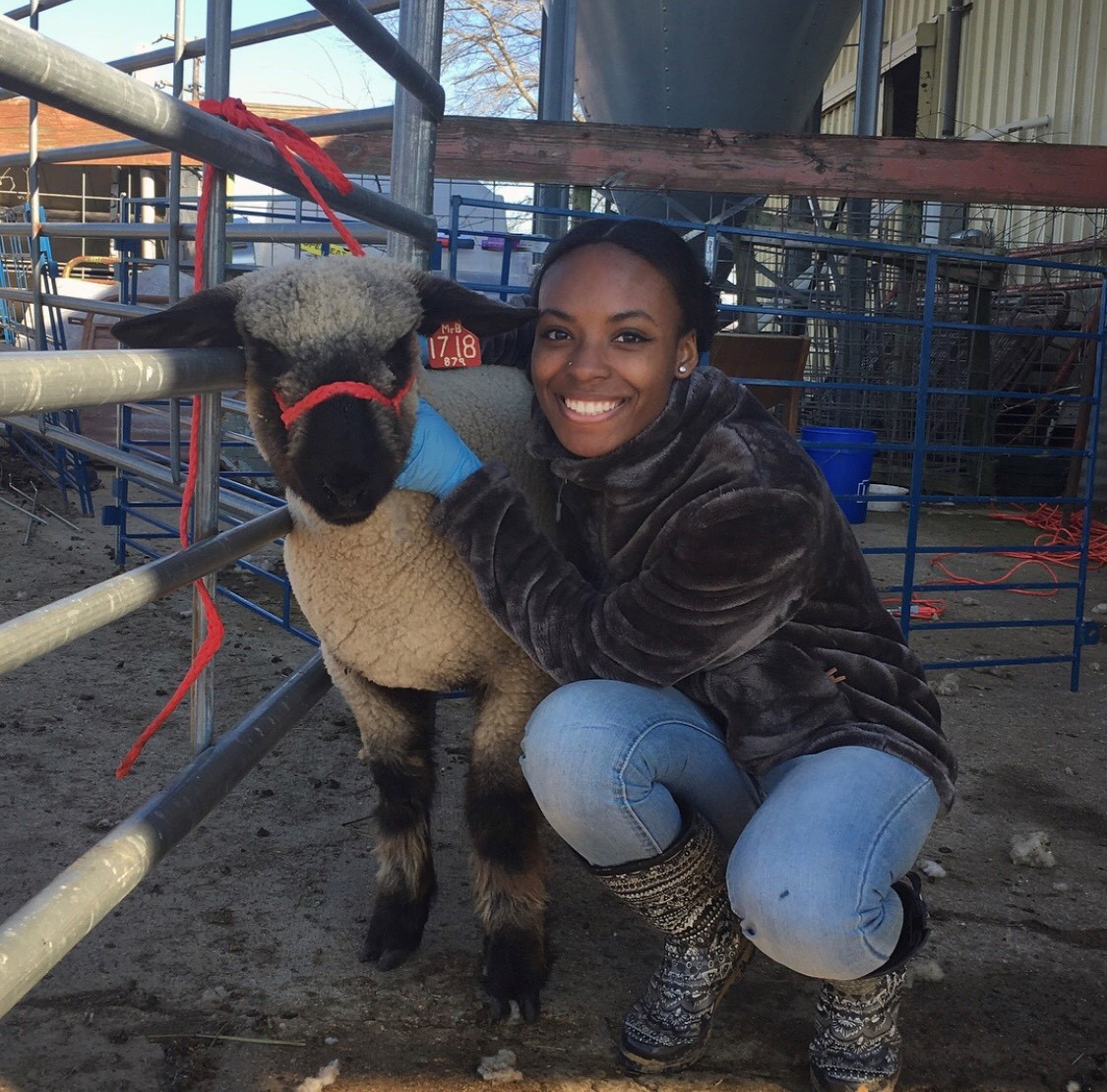 STUDENT SPOTLIGHT
Meet Karrigan Bowers